It is important to help children access schools for education, health and to stay safe.
Help us in the mission to Leave No Child Hungry and to work on the fundamental need of food for children to help build a better future by ensuring children stay in schools, learn, play, stay healthy and safe.
Evidence based Wellbeing of children through Food For Education programs help:
Increased attendance

Increased Learning capabilities

Enhancing preventive healthcare

Staying safe

Happiness quotient of children
Micro-Donations you make help feed meals to children every day.  Chose to micro donate Once, Daily, Weekly or monthly.
Donate with PayTM: https://p-y.tm/PuJz-AK
Donate Now

Food For Education to help children in need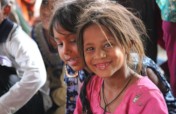 Donate with PayTM: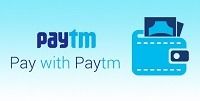 Donations Eligible Under Section 80G for ₹ Donations deduction in income tax
Registration Number: U45400DL2007NPL 165701
Date of incorporation: 11-07-2007
Niti Ayog Registration Number : DL/2009/00021639
80G : 2008/2009-R-844-3257
12A: 2008/2009-R-844-1606
FCRA: 231661247
PAN Card: AAECR0936R
Wire Transfer:
For Indian Account Holders
Bank Name: ICICI Bank
Account Number: 103701000784
IFSC: ICIC0001037
For Foreign Account Holders
Bank Name: AXIS Bank
Account Number: 119010100211161
IFSC: UTIB0000119